October 16, 2011 - Written by: Yazmin Joy
So last night I went out. I haven't danced so vigorously (outside of my bedroom) for literally years. I was gettin my grroooove on people! And it felt incredible. Not to brag but it was a bit like that scene in Honey. My feet felt like they were possessed, I mean they were moving fast. I even participated in a dance off!!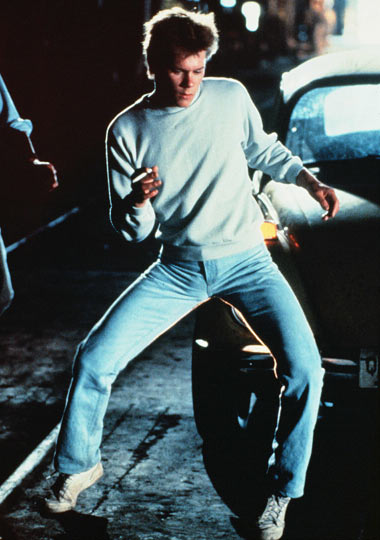 (Image via)
When I left the club I discovered I had spent the past five hours with my shoes on the wrong feet. FML.
The notion that my feet were possessed with the stealth of Kevin Bacon the same time that my shoes were on the wrong feet feels nothing short of uncanny. I am not sure what it all means but I like to think it was a good omen for the week ahead.
Have an great week peeps!
In you enjoyed this article, why not check out 'I Bet You Look Good on the Dance Floor'?
---
---
Tags: blog dancing girls Joy Kevin Bacon Night Out

Categories: Cringe Factor Yazmin Joy