September 28, 2015 - Written by: Yazmin Joy
Writing is a journey. For the past three years, I have been lucky enough to work with an awesome team of writers and editors as well as contribute to some great websites. Along the way I have made plenty of cock-ups, learnt lots of lessons and sharpened up my skill set. I decided to write down a list of some of the things I've learnt so far and share them with you… So here we go peeps!
1. Proof Read Your Own Work
I have the WORST GRAMMAR – the aliljoy.com editors will tell you. But in recent years I've learnt the power of being your own editor.
Why is this important? Because at the end of the day it's YOUR name on the article – not the editor's.
I had an unfortunate incident a year ago, where I made a huge grammatical balls up in an article I had written for a global publication. To make things worse, it was in the bloody title. DOH! Humiliating as hell. After, I tried to contact the editing team of the site to amend but the site's policy stated that no edits could be made after it was public.
Now I check, check, take a walk around the block and then check again. Learn to be your own editor. This skill will take you far, my friend!
2. Do Your Homework
Writing isn't a 'one size fits all' game. So don't write an article and send a blanket email.
Research the each publication before writing to them. Read popular posts on their site. Does your tone relate to this specific community? Can you see where your article would fit on the site? Can you offer a fresh take on a popular topic?
There is ZERO EXCUSE for not researching where you are sending. If you are not prepared to adapt your writing then that's cool, but stick to publications that are in keeping with your personal ethos and style. Stay true blue boo! 
3. Read the Style Guide
If there is a Style Guide – READ IT, SISTER/BROTHER. It was not written to be ignored.
Things you might want to look out for… Is there a recommended word limit? Does the full stop come before the speech marks (English way) or after (American way)? Etc.
4. Reference
Create hyperlinks because they're awesome.
Example:
'Tai chi can help relieve pain from osteoarthritis.' 
If you click on the quote above it will lead you to the original article I read in The Guardian.
When it comes to online content, hyperlinks is the easy way to back up your opinion with a (credible) source.
Reasons why this rocks:
1. If anyone gives you grief just sign post them to your source. 
2. Referencing gives your work clout. They just pack an extra punch ESPECIALLY if you are talking about anything political, social or science-based which is bound to attract counter arguments.
Don't talk statistics unless you can reference where they came from – and when you do, try and link back to CREDIBLE source.
5. Add a Quote 
I love a good quote, don't you!?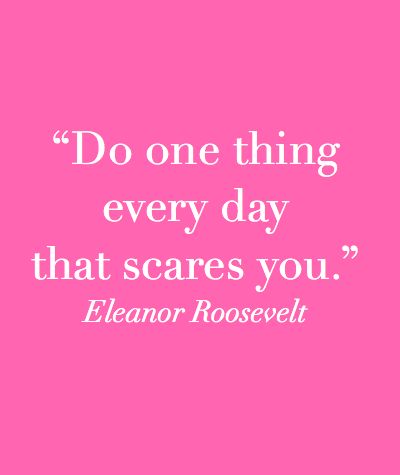 (Image via)
Quotes are 'sticky', meaning that they often stick in peoples' minds. They can also be used to reinforce an idea, more specifically YOUR IDEA. I love to highlight quotes from interesting, credible and/or well known people to show my thinking has come from an existing cannon. Plus, they are just lovely to highlight in a piece of editoral!
6. Communicate
Remember relationships with your editors/publishers/colleagues are key. If you have a point of contact at the online magazine/blog/site you are writing for be aware that paid/unpaid you are representing you – the brand.
7. Be a Note-Taker
When you're going about your daily life – carry a notebook. You never know when you might get a dose of inspiration.
8. Promote Your Own Work
Did you just cringe at the thought of sharing your work? If yes, you need, you must overcome this fear. After all, who are you writing for if it isn't your peers or friends or colleagues. Don't see your work as a burden – but a gift to be shared. You worked hard on that piece about the fear of under arm hair. Many people might share your anxiety on the topic! Don't deny the world the chance to relate.
Myth about promoting yourself: that you are being too pushy. No, just no, okay?! You're not forcing anyone to read anything. Instead, merely giving them the option.
9. Start Your Own Blog
Just do it. There is nothing more awesome then a self-starter who has had the initiative to build a platform for themselves.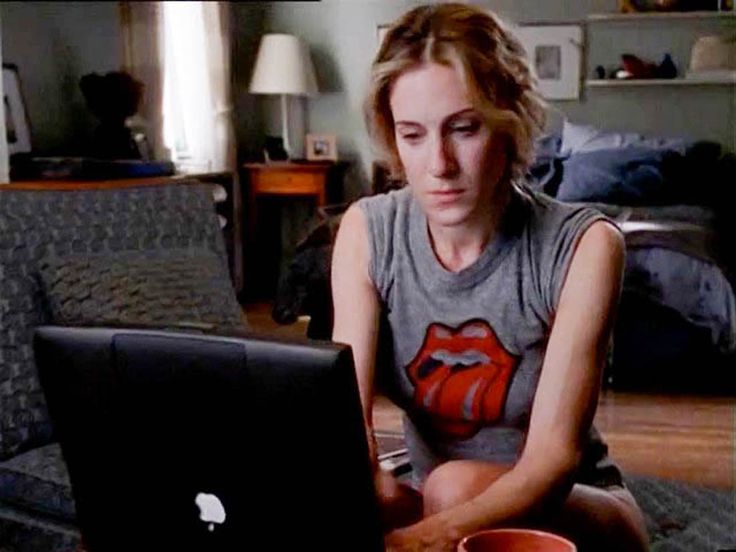 (Image via)
11. Check With Your Editor Before Reposting on Multiple Sites
This is about courtesy more than anything. If you write a piece for a specific online platform check in that your editor is happy for you to repost on your personal blog. Offer to add a link to the bottom stating where the post was originally published too.
It's unprofessional to repost the same article without checking with your original editor – and in the writing game it's all about relationships and having good business sense.
12. Don't Write Impulsively
This is a personal rule but one that I truly believe in. If something is happening in my life that is particularly painful or emotionally distressing I will write it out and then save it in drafts.
Let your thoughts stew and marinate. Once you put something out there it's very hard to take it back. And believe me, if you write a shitty blog about someone or something – it will probably come back to bite you in the ass. Don't be that person! Don't screw yourself over.
13. Make Sure Your Post is Scannable
Dense chunks of text doesn't always cut it in the digital writing world.
This concept of making my writing 'scannable' was introduced to me by Micheal Hyatt in his brilliant book Platform: Get Noticed in a Noisy World. As well as keeping an eye on your word count you want your online writing to be accessible to those people on the go. This isn't a hard and fast rule, but it is one worth taking note of if you want to reach busy people i.e most people.
Ways to make your post scannable:
1. Use subheadings.
2. Make a list.
3. Add images and photos to break up the text.
4. Make your paragraphs short and sweet. 
14. WATCH THIS Video: 
15. 4 Tips When Approaching a New Publication
1. Address the email to an actual person. When someone writes 'Dear Yaz…' < because I have referred to myself as Yaz on the site, I feel like this person has done their research. If you don't have a specific person to write to Sir/Madam will suffice. If the tone is appropriate I might address a team as 'Dear HuffPost Team,' – But only if it's in keeping with the tone of the site.
2. Have an article already written and attached. (Unless they specifically say not to…). Ultimately – editors want to know you can write. So show 'em what you got!
3. Include 3 alternative/future post ideas. In case you miss the mark with your attached article include 3 other ideas.
4. Be humble and be open to feedback. 
So these are some of my top tips! Maybe there is an area I didn't cover – please feel free to leave a comment. Or maybe you are a writer and have some advice to share? I'd love to hear from you.
Until then Happy writing. 🙂 Have a great week peeps!
If you enjoyed this post, why not check out '7 Savvy Steps to Getting Your Dream Job'? 
---
---
Tags: blogging getting published online Joy writing tips

Categories: Careers Yazmin Joy