October 1, 2015 - Written by: Shiraz Engineer
Treasures, we've reached the end of the wedding season, and something's just not marrying up in my mind (marrying? Geddit? I slay me). This summer, I couldn't check my Facebook newsfeed at the weekend without a friend's wedding pictures appearing. As I admired the dresses, the happy couple and the 'doesn't she look beautiful!' statuses, my eyes always wandered over to the bride's name.
I'd scroll around to find the tags. 'Did she change it? Did she change it?!' I went to a girls' school, so many of my friends getting married are young women.
And when I saw they had changed their surname to their new husband's, my heart would sink a little.
'Really?' I'd think. 'Why did you change your name? Why isn't there even a double barrel? Where has your name gone, sister?!' Your name is a huge part of your identity. Should marriage rip that identity from you?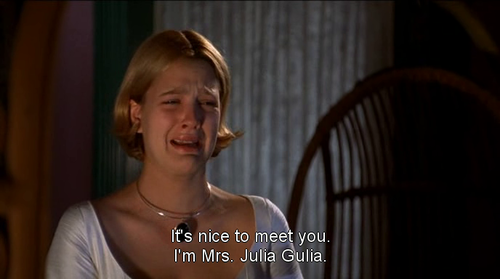 (Image via)
To be honest, I'm always a bit disappointed when I see that a friend of mine has got married and taken her partner's name. It makes me worry that this marriage tradition, along with the bride's family paying for the entire wedding and men asking the woman's parents if he can marry her, keeps feeding the archaic notion that a woman is the possession of her husband. This does not wash with me one bit.
I'm not even sure what modern men think of all this. A guy once told me that he wouldn't marry a woman who wanted to change her name to his, but that's someone who has actually thought about it.
My issue used to be that, even in 2015, couples weren't even discussing what their names would be when they married.
However, I was expressing my bugbear over lunch with my friend Linda at the beginning of the year when she mentioned she would be taking her boyfriend Tim's name when they tied the knot. When I protested, it turns out that they had talked about this change, and that Tim even brought up the possibility of changing his name to hers. I was pleasantly surprised, and I was happy to be proved wrong.
But – although couples may have the discussion, the decision is almost always skewed in favour of the man. Seems an odd coincidence, doesn't it? Are we women brainwashed by the patriarchy to expect to change our names when we get married? There are few examples I can think of where my friends retain their original surname, or are double barrelling with their husbands.
I only know of one case where a man has taken his wife's surname. So why are women today still choosing to change their names upon marriage, or indeed, not?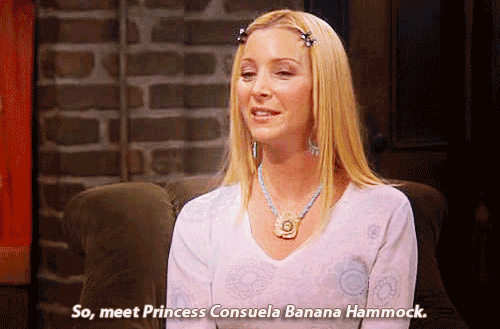 (Image via)
I decided to ask my sister who had to make this decision two years ago. She said:
When I was a kid, I hated my surname, so I always thought I'd jump at the chance to change it. But when my husband and I got engaged, the prospect of taking his name suddenly felt shocking. Why would I do such a thing? It made no sense.
We came up with a solution. I would add my husband's name to my own and make my maiden name my middle name, and he would also take on my maiden name as his middle name. When we had kids, they would have the same. One family, two names. Not that we've bothered with any of it yet – too much paperwork!
A healthy compromise, some would say. My sister has still kept Engineer as her name professionally as she has built her reputation upon it. But when children come into the picture, Engineer as their middle name will largely be ignored.
Someone once said to me, 'I haven't changed my surname to my husband's, but when kids come, they'll take their dad's surname because they've got to have something'. All right, but why automatically the father's? Why is YOUR surname, the mother, the woman who gives life to a child, being completely written out of your son or daughter's identity? What is fair about that?
I read a powerful article a few months ago on the cultural history of the practice, and some of the stories of strong women who fought to keep their names. It made me think of my own future name. Engineer is highly memorable, and very few names could take its place. I used to think that if Mr Right's surname were cooler than mine, I would change it. Now, I don't think I will.
At the end of the day, I suppose as long as the couple has sat down and talked about it, it's all right. But if that's really the case, I'd like to see some more men taking their wife's name instead of it always being the other way round.
I've created my own solution (if Mr Right will agree) – if I get married, I'll keep my name and he can keep his. But when children materialise, we get to play a game of chance: any sons can take their father's surname, and any daughters can take mine. That'll be a fun one to explain to airport security!
But what do YOU think? I need your opinions on this one, people! If you've been married recently, did you change your name and why? If not, why not? And gents, what's your take on all this? I really want to know!
---
---
Tags: Feminism Joy marriage relationships society Women

Categories: Empowerment: Man! I feel Like a Woman! Love & Relationships Rant Wise up!