October 30, 2015 - Written by: Katie Fanthorpe
I have always enjoyed my own space. Despite my yearnings for siblings as a child, I relished the almost total control of my time. I was lucky enough to have parents that didn't push me into anything I didn't want to do and this resulted in me doing very little, but having an absolutely blissful childhood to myself.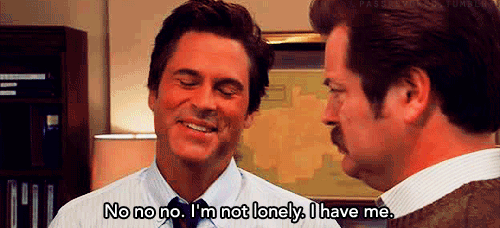 (Image via)
When I got into my first proper relationship almost three years ago, I didn't imagine anything would change. I liked being on my own. I had always been my own best friend. Yet, suddenly, I didn't want to be on my own, I only wanted to be with him. Admittedly, he is great company but in the of process of becoming a pair, I lost what had been so integral to me.
I forgot how to be on my own.
In the gaps between spending time with him (considering we met as freshers there weren't many of these) I found myself unable to do all the things I used to love. I stopped reading as much, despite needing to read for my course. I stopped watching films. I barely wrote anything.
I lost touch with how to enjoy my own company, and being alone just made me feel sad.
After a year and a half of a complete bubble of a relationship, my boyfriend and I started to spend more time apart. We made friends with different people, and I started spending time reading and writing again. In the past year, I've reconnected with me, and it feels really wonderful.
The whole experience has made me realise how important it is to be able to spend time alone, and do things alone. It is so easy to get lost inside a relationship, even if that relationship is a very happy one. Sometimes it's good to get lost, but it wasn't for me.
Over the first two years, there were even times when I didn't do the things I wanted because I was waiting to do them with him. I have always wanted to go for more walks in the countryside. However, my boyfriend has a bad ankle, so long walks over uneven ground aren't his idea of fun. The other day I finally went on my own and the whole experience was so much richer for being able to experience it on my own terms.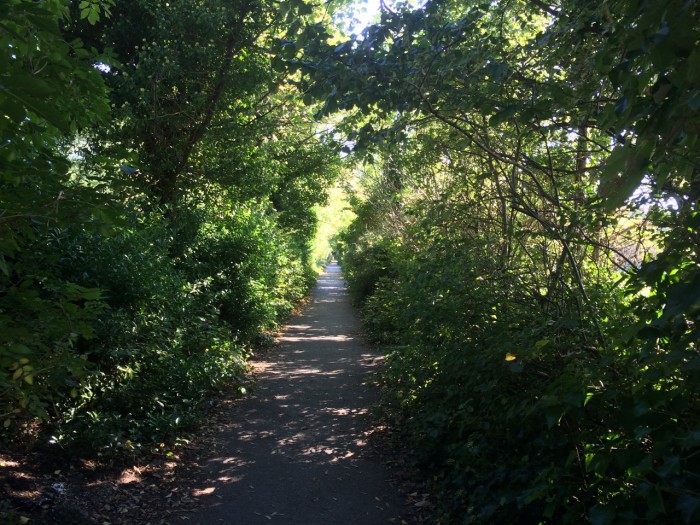 This post isn't a tirade against my relationship, because it's an element of my life that has made everything a bit brighter. However, now I'm back to feeling fully myself, my relationship is happier for it. I use to get so frustrated that I wasn't spending time how I really wanted, but I was missing the obvious point that it was only myself holding me back.
After growing up as a very independent individual, it's really nice to feel back in control of my own time keeping.
As we're now not joined at the hip, my boyfriend and I really cherish the time we do spend together. We may still stare at our devices while intertwined on the sofa, but at least we aren't doing that all day.
So, the lesson I have learnt from this is to remember to make a little time for the most important person in my life: me.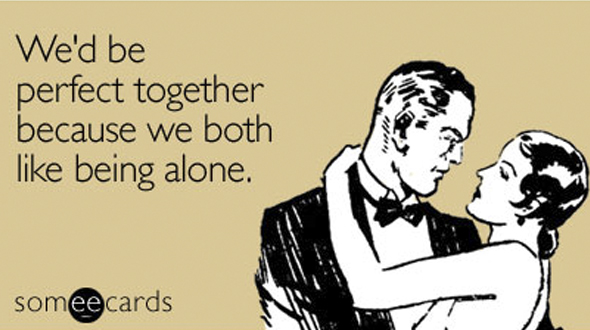 (Image via)
Whether you're in a relationship or not, being able to spend time by yourself is always a good thing. Hobbies and time alone are so important for individual creativity and mental health, so don't forget to make time for them every now and again. You'll thank yourself later.
If you enjoyed this post why not check out 'Ah, Yes, the Past Can Hurt'… But it Can Also Remind You of Your Best Self'?   
---
---
Tags: Joy love relationships self love

Categories: From the Heart Katie Fanthorpe Love & Relationships Mirror Mirror: Self Improvement