October 22, 2015 - Written by: Poppy Gillian
In the next year, 1 in 4 of us will experience a mental health issue. That's pretty scary, right? But don't panic, the mental health charity 'Mind' have five steps to maintaining a healthy well-being. These are steps that we can all incorporate into our daily lives:
1. Connect
Relationships are important for keeping ourselves connected to those we love and the world around us. We can work to support the people we love and they can help to support us too. We all lead busy lives, but make sure you put some time aside to have a coffee with your best buddy. Why not pick up the phone instead of sending that text or email? Ask a colleague how they're doing and have a chat with the lady waiting at the bus stop.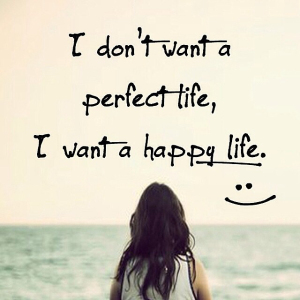 (Image via)
2. Be Active
Exercise releases endorphins and makes us feel good. But you don't have to run a marathon to make yourself feel better. Try walking up the stairs instead of taking the life. Get off the bus a stop earlier. Sign up for a new exercise class. It will do you good to get the wind in your hair and colour in your cheeks.
3. Take Notice
Looking at the world around you can help you to take pleasure in the small things and sort out your priorities. I enjoy having a cuppa in the garden for five minutes of peace and some fresh air. You could try going somewhere new for lunch, or organise a day trip to explore somewhere you've never been before. Sometimes looking at the bigger picture can help to put our worries into perspective.
(Image via)
4. Learn
Continued learning through life enhances self-esteem and encourages social interaction and a more active life. You could join a book club or teach yourself a new skill. Going on holiday? Why not try to learn some of the lingo? It's good to give your brain a challenge and it will help you to discover new things to enjoy.
5. Give
Giving not only helps others, but it is something that will make you feel good too. You don't have to give money, why not contribute some of your time? You could work for an animal rescue centre, coach a children's football team or help out in a charity shop. The list is endless!
Mental health is equally important to physical health. Our well-being needs to last a life-time, so treat it kindly.
If you enjoyed this post, why not check out 'Picture Perfect Depression'?
---
---
Tags: advice mental health self care

Categories: From the Heart Mirror Mirror: Self Improvement Poppy Gillian