March 18, 2016 - Written by: Yazmin Joy
At aliljoy we believe in the power of creativity and the importance of supporting artists who challenge perceptions and find beauty through narrative and visual art.
We invited indie filmmakers Andreas Kranzler and Ian Locke to share why they feel art matters, on female characters and the inspiration behind their forthcoming short film Perfect Song.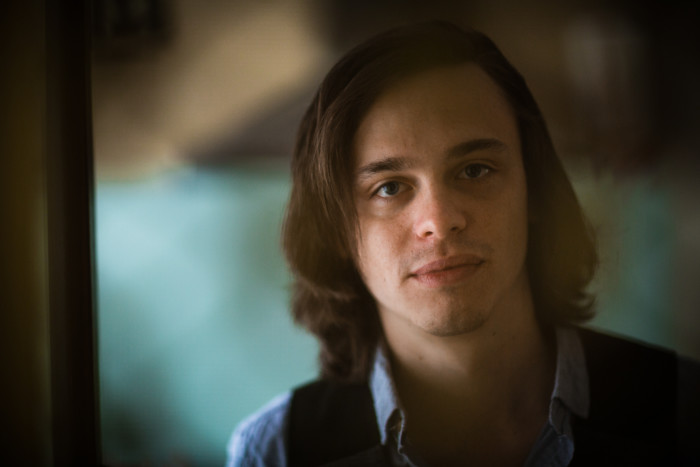 (Andreas Kranzler)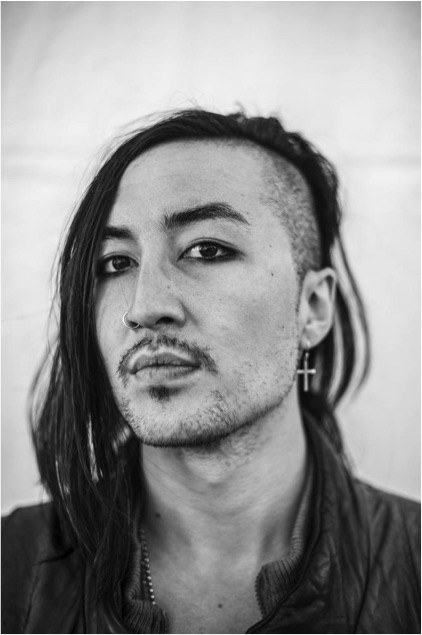 (Ian Locke)
Could you tell us a bit about who you are and what you do?
Andreas: My name is Andreas and I'm a director and creative producer. Husband to my amazing wife Lin and father of 2, soon to be 3.

Ian: My name is Ian, I am an artist, composer and a creative director.
Where is home? (Where are you based?)
Ian: Home is wherever I lay my head; I have been known to be a bit of a vagabond over the past few years. I am currently based out of Victoria, British Columbia in Canada which is also the place where I grew up.
Andreas: The 'based' question is easy: London. Home is a bit more tricky having been born and raised in Germany, lived in Sydney for quite a while, then Japan for some months and now London for a few years. The best answer is probably where my wife and kids are, so again: London.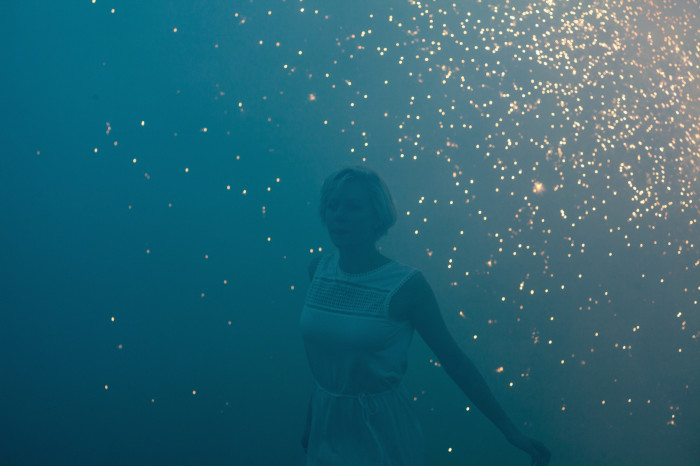 Where do you find creative inspiration? / What are your artistic influences?
Andreas: Anything that speaks directly to my soul.
We have this line in our Perfect Song teaser: 'that song that when people hear it on the radio they say 'do you hear it? That's my song'.
We probably all know pieces of art like that. Something we feel summarises a season in our life or a feeling in an intimate way.
But having started with acting I am mostly driven by anything character and story driven. Great character study movies like Whiplash, Before Sunrise, Locke or The Silver Linings Playbook.
Ian: I find inspiration in a lot of things, I guess it really depends on my mood at the time.
I love to watch movies, especially ambitious concept films, even ones that were huge commercial failures. This is the same with music, I love records that have concept from start to finish; something to say through multiple aspects of the record starting with the sounds then the lyrics and definitely the artwork.
You are currently producing a short film called Perfect Song. Can you describe what the story is about?
Ian: The story revolves around a 30 something year-old female artist named Joni. Following the sudden death of her emotionally abusive father, she runs away with her best friend but is derailed again by unexpected love which ultimately helps her find her own voice.
'For me the film is about identity and the incredible value it has on all of our lives but in this case I think we highlight its effect on the integrity of one's artistic or creative expressions.'
Andreas: We want to make this film because of our love for both film and for music making. It's about legacy and identity. From our own experience as artists it was something we could really pour into talking about the tension of dealing with both inspiration and self doubt.

You describe this as 'a passion project'. Why do you think it's important that people follow their passions?
Andreas: It's what fuels you. It's interesting to see what you can do and are willing to do for something you are passionate about. Time becomes a different matter and so do resources or your talent to persuade other people to join in.
Passion can be like an engine driving your work to become truly remarkable. I think probably every truly remarkable work has been born out of great passion. Today we use passion mostly just to say we like something but I think true passion has a haunted quality and a component of suffering for a greater good or vision.
'So no matter if you fight against or for something, passion will help you to break out of the mundane and into the remarkable.'
Ian: I think that more important than following one's passions, we must first discover our purpose from which our outgoing passions have meaning and context across all the areas of our lives.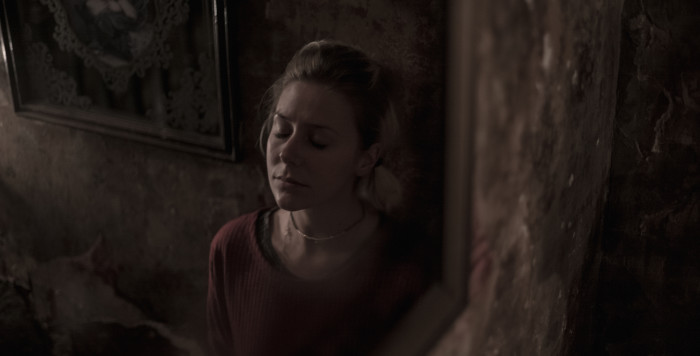 The shape of the film industry is changing. What are the joys and challenges of being an indie filmmaker in 2016?
Andreas: There was never a time with somewhat professional gear being as affordable as today. Sure, high-end Hollywood cameras are still the best and expensive but the gap between a decent DSLR is not anywhere near the gab between a small mini DV camcorder in the late 90s or early 2000s and film cameras back then. On the other hand this creates an incredible amount of clutter.
'With the possibility of masses of content being produced there is so much stuff out there that it becomes harder to stick out and get your content seen.'
Ian: We live in an incredible technological age. With a few easily available tools I can make the scenes I see in my head come to life.
The joy of this for me comes in the feeling of inclusiveness with the rest of the filmmaking and creative community. It makes me feel like I can do it too, and leaves me hopeful that there is possibly an audience for what I want to say artistically.
This being said, there's a lot of people out there who also want to make it in this business and with the barriers to entry virtually gone, it's tough to stand out.
I think another important challenge is finding people that you truly connect with, people who get excited about ambitious ideas and figure out how to make them happen versus trying to set more realistic goals.
What kind of qualities do you look for in collaborators (creative and/or professional)?
Andreas: Diversity and a common vision and again passion. You want enough diversity to talk to a wider audience and refine your work but you need to be heading in the same direction so you get stuff done. Plus of course the skills to do the job at hand.
Ian: Ambition, integrity and relationship.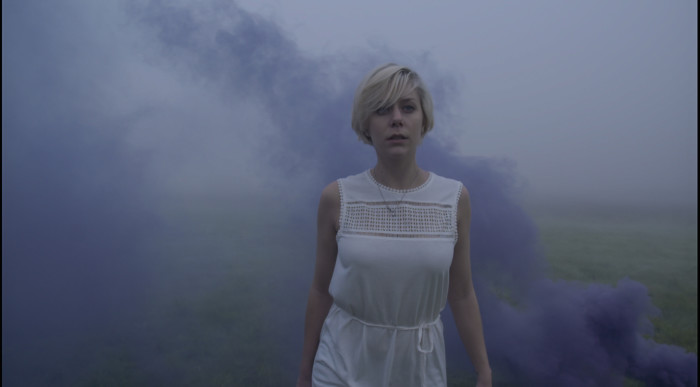 Gender is a topical subject in mainstream media at the moment. What led you to tell the story through the eyes of a female character? (Was that an instinctive/natural or conscious choice?)
Ian: Definitely a conscious choice when writing this and definitely a challenge for us creatively being that the primary writers are all men.
'For me, I feel that women in music are viewed with especially narrow set of expectations these days and I think that they face a much greater challenge than male artists in being allowed to have their own voice.'
Andreas: It was definitely conscious. We feel that gender roles are still an important issue to be addressed in society. Our story get's intensified through the eyes of a female character because she has to go through so much more stuff compared to a guy especially as an artist. There is still so much more prejudice and pressure woman have to deal with.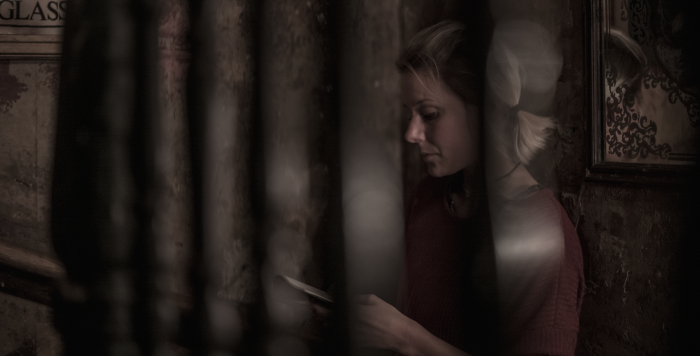 Music is at the heart of A Perfect Song. What impact has the role of music had on your life?
Andreas: A big one. I do believe that it is an universal language that can communicate a mood and emotion and even story without a specific language that needs to be understood. Growing up in a western non-english speaking country we listened to lots of english songs as kids and even though we did not understand a single word, it still spoke to us and inspired us.
Ian: Music is very important to me! For me it has been as much a way of discovery as it has been a channel for creative expression.
When I was about ten years old I was given a bunch of records which included albums from Michael Jackson, David Bowie, Led Zeppelin, The Beatles, The Rolling Stones and Jimi Hendrix. My life from there was pretty much never the same ever. As it is for many, music was a way for me to define myself as I grew up. From the clothes I wore to the friends I kept even to the words I used in daily life.
'Songs are like paintings to me where sounds are the colours and shapes.'
In a very similar way, when I look at a painting I can often immediately imagine a certain kind of music to go along with it.

Why does art matter?
Andreas: It helps us to see issues from a different perspective. To in a way walk a mile in someone else's shoes. It can move us to new or at least stronger convictions or just entertain or distract us from what burdens us.
It can teach us and help us to come to conclusions on issues we did not even know we had an opinion about before being confronted with an example.
'I think great art can help us to actually move and understand as a society.'
Ian: Art matters because it is physical evidence of God's fingerprint in our lives. Our insatiable desire to create, as a species pays tribute to the one who made us in the first place. This is why we need to respect art.
What brings you a lil' joy?
Ian: People, I'm an extremely social person and I love to hang out with my friends, they're like family to me and make me feel understood. Also I love to travel, I think it's important for people to gain a broader understanding of the world we live in, first hand. In the increasingly globalised nature of the culture we live in we need more people to have real understanding and not just a sense of tolerance that was taught to them.
Mainly though I just really love to do life with the people I love and I absolutely cannot wait until the whole crew is all together making this film.
Andreas: My family at the top and then being inspired and inspiring others.
To find out how you can help Andreas, Ian and their team bring Perfect Song to life visit their Kickstarter campaign. You can also follow their journey on Instagram and Facebook. Have a great week peeps! 
---
---
Tags: creative inspiration female characters indie filmmakers Perfect Song short film

Categories: a little piece of joy Careers EXCLUSIVE: Interview From the Heart