May 31, 2016 - Written by: Cas Sutherland
My plans for next weekend involve shaving my head amidst a crowd of spectators. Here's why:
1. Short hair on women looks badass.
2. Binary gender stereotypes are best challenged on the body.
3. My sister lost a significant portion of her hair to cancer treatment.
4. The charity receiving my donations makes wigs for children dealing with hair loss from cancer treatment.
Short hair on women looks badass. I've always thought so.
As a kid I repeatedly flicked through the CD booklet of my favourite album – No Need to Argue by the Cranberries – to see the lead singer's short bleach blonde hair one more time. I poured over the few black and white images of my mother with cropped hair in the seventies.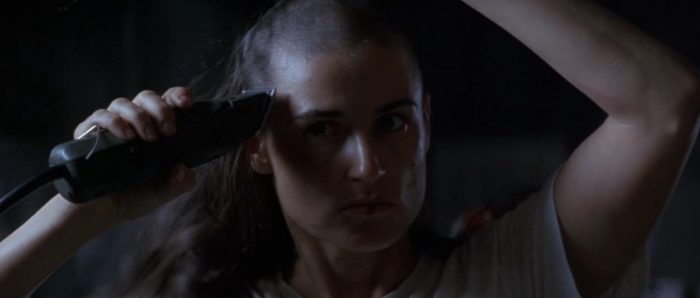 (Image via)
My mum shaved her head (again) when I was in my teens, and friends of mine asked if she was Chinese (that might have also had something to do with the Tibetan jacket she liked to wear). My Chinese student compared G.I. Jane to Hua Mulan, the female military hero of Chinese folklore (you probably know the Disney version) when our class watched the film of the hairless heroine portraying an ultimate female badass.
Somehow it all comes full circle. I've always thought it looked cool. A frank statement with no need for words. The ultimate act of female rebellion.
My body is my public, political sphere, as well as my private, personal sphere.
Gender stereotypes are played out on the body. I've long imagined the female body as the ideal space for these to be challenged. Long hair is one of the primary things that makes me recognisably female, and one of the few that is distinctly impermanent. Cutting off all my hair – pushing my appearance to the extreme – is an ultimate act of rebellion against binary gender norms that surround me.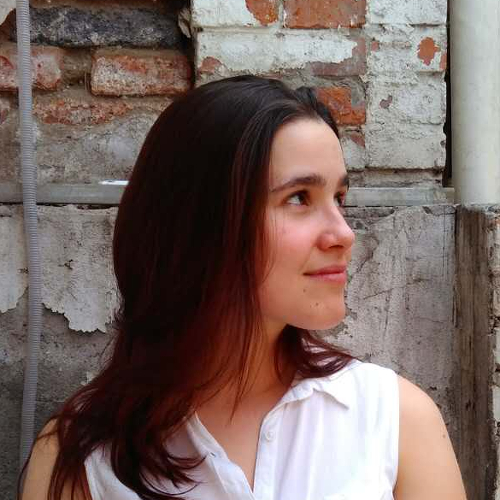 I've finally found the ovaries to do it! I'd like to say I've always had the courage to boldly defy gender expectations. But I'm not a superhero; I'm not impervious to the little things that stop a woman making such a drastic change to her appearance. I've had to think about what my boss might say. What my boyfriend would think. How my Chinese colleagues and students will react. What impression I'll leave on the people I meet.
It is a minefield, but a minefield that I am determined to navigate.
My desire for rebellion was compounded when my 12-year-old sister went through surgery and radiotherapy for brain cancer. She is a stoic individual and stayed strong throughout the years of recovery, but that time was a formative period in both of our lives.
Yes, she was going to be fine, but she did lose some of her long dark hair and it never grew back. Now, my sister would never have worn a wig – that's just her personality – but that doesn't mean losing the hair was any less distressing. It was one added stress factor on top of everything else – an unwelcome change to her appearance that she could not control.
She's been through a vast array of attitude changes towards her hair since then. As fashions changed and she grew up, people began asking her if she'd got an undercut. She'd be faced with the choice of telling a little white lie – agreeing how cool the fashionable undercut was – or dropping the C-bomb to strangers at parties. I do not imagine her having any problem telling the world "I had cancer", but I do imagine it being a little bit of a buzz kill at times.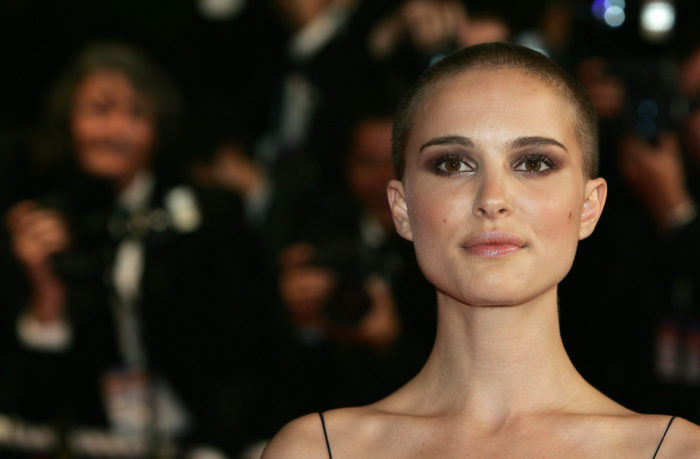 (Image via)
12 years later, I have decided to shave my head for Little Princess Trust, a charity that makes wigs for children who, like my sister, suffer hair loss as a result of cancer treatment.
Because cancer or not, every child deserves to feel beautiful.
I'm still not sure how my students will react, or my boss, or my colleagues, or my acquaintances… I have stopped caring about erroneous opinions. Why? Because I know I have the support of my closest friends and family. Not support, it's more than support – they have total utter faith in me. My brother keeps telling me I have the cheekbones for it. My mother backs me up with comments like, "who needs hair to be beautiful?" My dad says, "Go for it, girl!" And of course, my sister was the one who suggested I fundraise for, and donate my hair to, the Little Princess Trust.
For more information about my chosen charity, Little Princess Trust, and why I'm aiming to raise over £500, please visit my Justgiving page: https://www.justgiving.com/Cas-Sutherland-Head-Shaving.
If you enjoyed this article, why not check out: 'Endometriosis: 176 Million Women Suffer From It, But How Many Know It Exists?'?
---
---
Tags: cancer charity head shaving Joy Little Princess Trust sisterhood

Categories: Empowerment: Man! I feel Like a Woman!