June 16, 2016 - Written by: Shiraz Engineer
A few weeks ago on my commute, I noticed a poster on the Green Park escalator for the stage show of Whose Line Is It Anyway? and was instantly irritated by the photo of improvisational comics to appear on stage – six people, of whom one was a woman. Sigh. Oh well, I thought, it's just one show.
Got onto the Tube and in front of me was another poster for a new programme called Taskmaster. Goodness knows what it's about, but again, no fewer than seven people in the photo, and yet… Only one woman. Double sigh.
What's going on?! Where are all the funny women on these panel shows? I know we have some somewhere… Could it be that the producers have just forgotten to look on the top shelf?
I may have brought all this exasperation onto myself because, lately, I've become far more sensitive to this sort of discrimination in the entertainment industry, especially when it comes to women.
Why? Because there is still a myth floating around that women aren't funny and I just don't believe it one bit.
Since the BBC decided to introduce their at-least-one-woman panel policy, there has been marked improvement in this area and female comics are springing up all over the place, with good reason. But there's still an underlying backlash from people who argue that 'they should get there on their own merits, not a quota'. Are ya havin' a laugh, son?!
Let me just say now that women are frickin' HILARIOUS. I've grown up with funny women all my life – my granny, my mother, my entire girls' school – and myself! I'm a hoot, wouldn't ya say? (My mum thinks I'm funny, that's good enough for me.)
We all know funny women. Your own bunch of girlfriends probably make your sides split more than your guy friends do, so where on earth does this belief come from?
When women are on panel shows, they don't say much… Right? My all-time favourite podcast The Guilty Feminist explores this very issue in one of its episodes. One of the guests makes the very good point that when you see an all-male panel time after time (this used to be particularly bad with Mock The Week), it's a bunch of guys who are all very comfortable in each other's company, hanging out and throwing jokes back and forth as if they're at the pub.
But when a woman is thrown into the fray, it turns into a job interview, and if that woman doesn't pull off some really stellar jokes with the added pressure of being the token woman, she'll probably not be asked on again. That's got to be pretty nerve-wracking, right? No wonder women find it harder to break into comedy.
BUT (and here's the glorious part) there are so many hilarious, raucous and bold women who are smashing the comedy ceiling, we can hardly keep up with them. There are countless to love, but here are some of my favourite multi-talented female comics and why I think they deserve all our praise and laughter.
Victoria Wood.
No one can resist the late, great Victoria Wood's wit and charm. A true pioneer of women in comedy, she was a gifted musician, actress and writer who could have you clutching your stomach with laughter one moment, and weeping silent tears the next.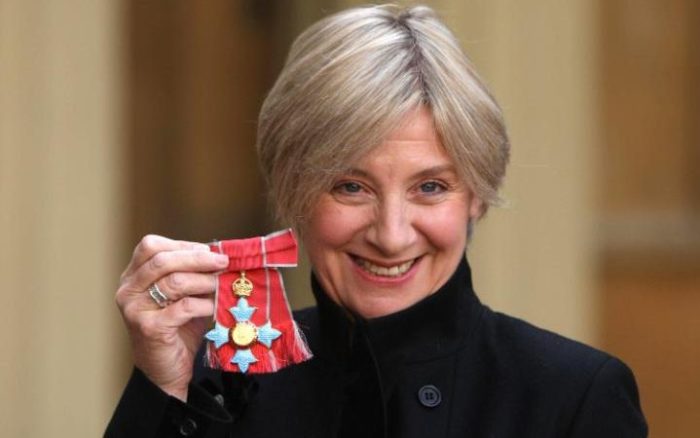 (Image via)
Her effortless ability to be able to relate to people from all walks of life and observe the silly little things was truly astounding. Only Wood could've penned the words, "beat me on the bottom with the Woman's Weekly". They don't make 'em like they used to.
Sandi Toksvig.
A true giant of British broadcasting, Danish-born Toksvig has clawed her way up to the pinnacle of the comedy scene with her razor-sharp wit and intelligence. Sandi chaired the BBC Radio 4 News Quiz for nine years and is soon taking over from the much-loved Stephen Fry as QI Master. Could she be any cooler?!
As if her time isn't already precious, last year Sandi co-founded the Women's Equality Party which this year managed to get 1 in 20 people to vote for them in the London elections. She truly is an unstoppable force of nature (and when I met her in May, she called me 'darling', so she's also super lovely!).
Shappi Khorsandi.
Iranian-born Shappi has been on the circuit for a while, but I personally relate to her anecdotal and culturally observant comedy. As well as being imaginative, witty and sometimes downright earthy, Shappi is also an author and wrote one of my favourite books, A Beginner's Guide to Acting English.
I was lucky enough to see Shappi at the Udderbelly this month in conversation with Sarah Millican, Sara Cox and Emma Kennedy, all of whom at one point had me crying with laughter and gasping for air, they were so good. Women aren't funny, my arse.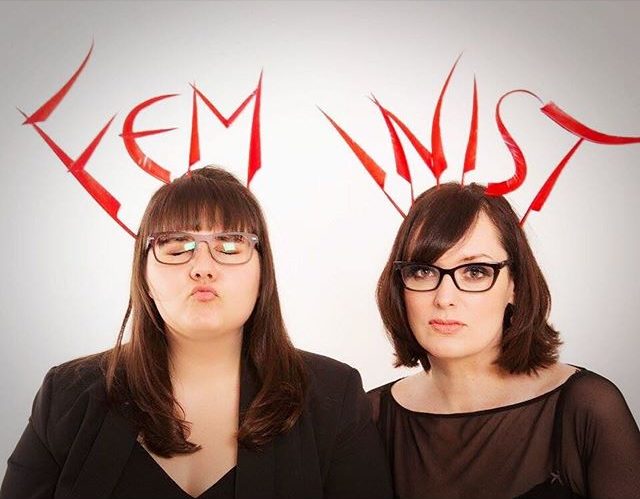 (Image via)
Sofie Hagen and Deborah Francis-White.

 
The double act that has me whining like a spoilt child for more every fortnight. Hosts of the Guilty Feminist podcast, Sofie has won numerous awards and accolades in comedy. Her candid, dry humour is wicked and spot on, whilst Deborah's cheery, passionate nature has me shouting: 'Yeah! Right on!'
They play off each other beautifully and always have exciting things to talk about. You will not regret laughing like a maniac in the street whilst listening to them natter into your ears, I guarantee it.
I could go on and name so many more funny women like Tina Fey, Gina Yashere, Andi Osho, Kathryn Ryan and Mae Martin, but I just don't have the space. It takes a brave lady to enter that world, and all who do are an inspiration to anyone.
If you enjoyed this post, why not check out: "Women's Equality Day: There's More Freedom To Be Had, Ladies!"?
---
---
Tags: comedy funny humour inspiration Joy Women

Categories: Empowerment: Man! I feel Like a Woman! Fire me up baby!