July 9, 2014 - Written by: Beth Teverson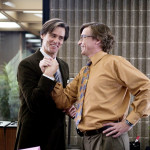 I've been employed full time (albeit in various places) for about 5 months now. After working full time in a bar all I wanted was to work 9-5, every week-day and have my evenings and weekends free. And don't get me wrong – it's good: I have two days to myself, to do whatever I want and I know all... Read the rest of this post...
Categories: a little piece of joy Beth Teverson Careers Wise up!