October 28, 2015 - Written by: Sana Sarwar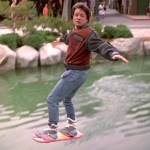 We are currently in an age where computer screens dominate our everyday lives. Wherever you turn, there is technology at its finest making life easier for us. An example being the controversial electric vehicle called the Segway, eliminating the need to walk to and from places. How wonderful – not. I have now come to a point where I just... Read the rest of this post...
Categories: Fire me up baby! From the Heart Mirror Mirror: Self Improvement Rant Sana Sarwar Wise up!