February 10, 2016 - Written by: Shiraz Engineer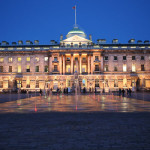 Time after weary time, I've had to sit through tedious conversations on why London is such a rubbish city. 'Oh, its impossible to buy a house anywhere in London, ordinary people are getting priced out'; 'The crime rates are shocking! You never get that sort of thing in Bath…'; 'It's too crowded, I can't breathe on the Tube'; 'There's no... Read the rest of this post...
Categories: Fire me up baby! Rant Wise up!