April 15, 2016 - Written by: Katie Fanthorpe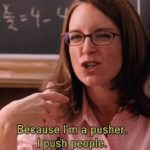 Last summer I made a somewhat daring decision. I'd almost come to the end of my BA in English Literature and I was starting to think about what I might want to do next. Although lots of very sensible options came to mind, I couldn't stop thinking about my writing, and how little I'd felt I'd achieved with it over... Read the rest of this post...
Categories: Careers Katie Fanthorpe Mirror Mirror: Self Improvement Wise up!