March 28, 2016 - Written by: Sana Sarwar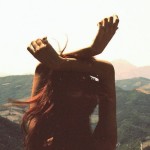 A lot of people assume being 20 means you have nothing to worry about and life is like a carefree fun ride. Little do people know the little stupid things we can get stressed about that, in truth, don't really deserve time to be pondered on. Along with stressing about getting a job and trying to be a success, we tend to burden ourselves... Read the rest of this post...
Categories: Mirror Mirror: Self Improvement Rant Sana Sarwar Wise up!